---
Glass and Glamour
Welcome to our online shop! You can find us in person at local pop up events in California. We are all about living the fiercest and most glamourous life you can live, take a look around while you're here for some fashionable shopping. We support small businesses and happily retail products for you along with our own products and merchandise.
Looking for Writers/Bloggers!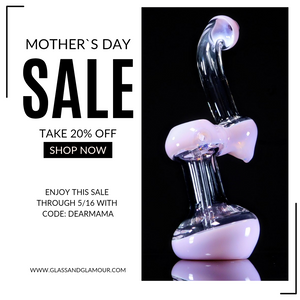 Take 20% off off in appreciation of our dear mamas through 5/16 at 11:59pm with code DEARMAMA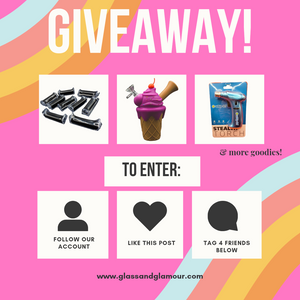 Your chance to win from Glass and Glamour!
Topshelf Magazine Issue #5 ft. Nsty Army Available Now!
Credits: @justaguywholikescannabis_ @aproperhigh @stonedxessentials @littylo_710 @sweetreleasephotos @dimebagco @weedmaps @highperspace916 @leafly @ganjagold.cali @nomouthextracts916 @ hytivacannabis @punch_extract @stiiizy.officals @royalplayboy_cannabis @eleven11.7th.street @theworriedartist @nstyarmy @nstygram @nstytradingco @nikki_hazeee_model @sativa_shae27 @daravonh_free_spirit @michelitathehispanicmodel @peachy_pixiee…
Topshelf Magazine is a magazine focusing on not only modeling and photography, but additionally cannabis education and networking. Each of our magazine issues are available in print and digital formats, showcasing models and photographers based upon publication submissions and reviews. We are a northern California based business. Issue #5 features Nsty Army, Kush Rush, Stoned Essentials and other brands. Cannabis cover of Issue #5 is Rainbow…